This is from my personal blog…I thought I would share it here as well.
Journey of a Thousand Miles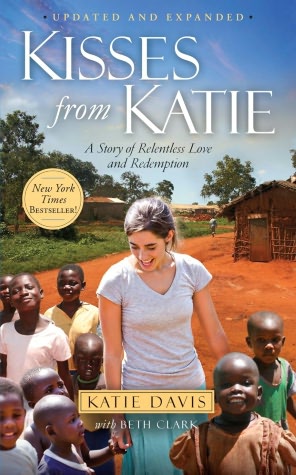 Basic Info…
Title: Kisses From Katie
Author: Katie Davis
Publisher: Howard Books
ISBN-10: 1451612095
ISBN-13: 978-1451612095
My thoughts….
Probably the best book I have read in years.  I literally could not put it down.  My conversations have been littered with…Katie Davis said…and in the Kisses From Katie book…and so on.  When I was thinking about what I would write about the book, I picked up it and again….could not put it down.  I could re-read it again and again, learning and growing each time.
After finishing the book and through reading Katie's blog, she really writes honestly and transparently.  It leaves you feeling like you are her friend.  Like she is writing to you, to tell you about this amazing adventure.
I already had a soft spot in my heart for Uganda and their people, but this book really took that to a whole other level.  I long to be…
View original post 187 more words